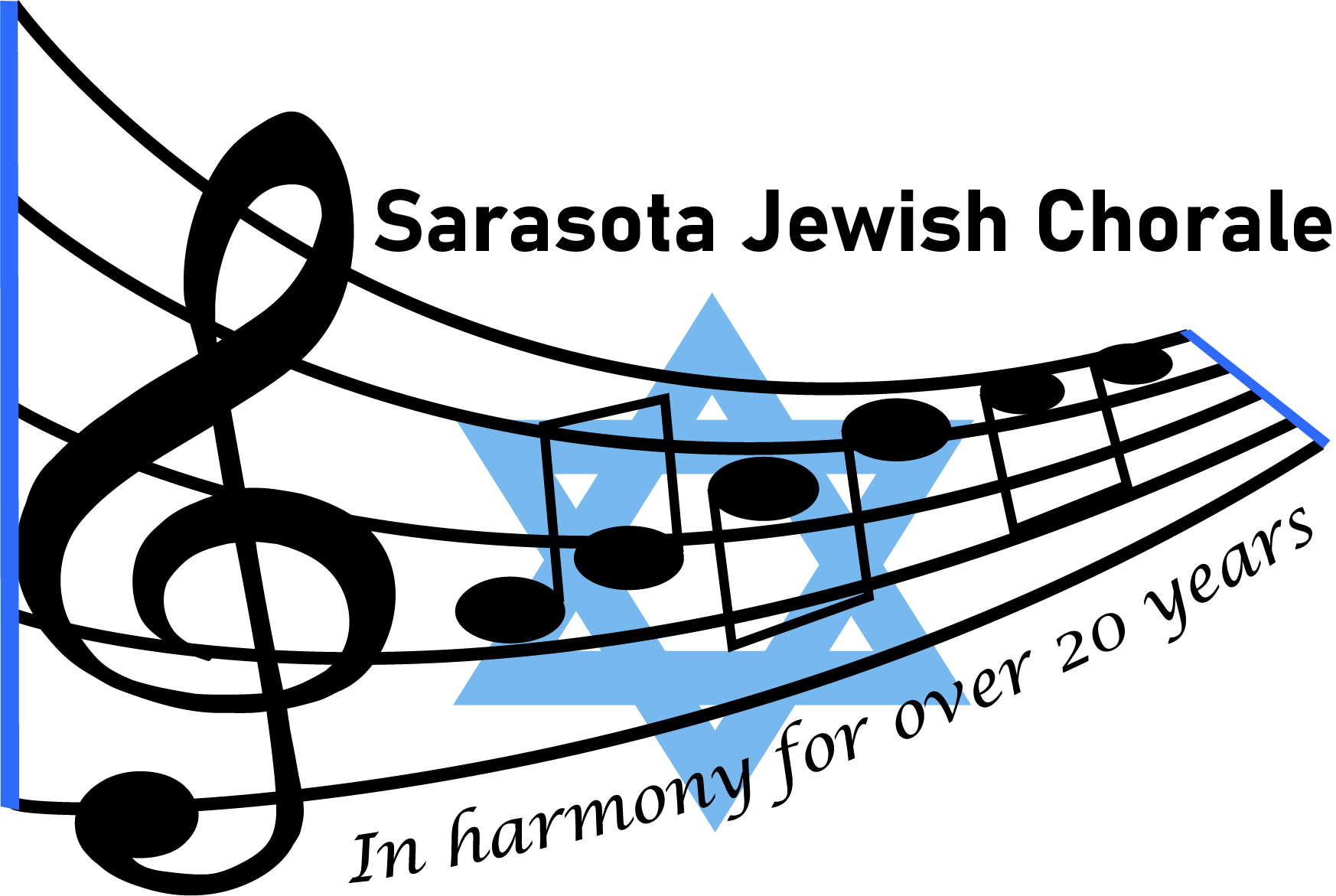 About Us
The group was founded in 1999 by a few enterprising individuals who had been chorus members in their northern hometowns and who wished to carry on the camaraderie in Sarasota. As the word spread, more like-minded individuals were recruited and soon a formal chorale was established. Our talented singers have continued to be emissaries of Jewish culture through entertainment, musical education, and community service ever since.
Our activities have broadened from basic entertainment at local synagogues to official commemorations, community-wide events, and musical collaborations. We have been recognized by The Jewish Federation and invited to sing at Kristallnacht for their annual Yom Hashoah Commemorations. In 2011 we were honored to sing music of the Holocaust at the opening ceremonies of the Boxcar Exhibit at The Sarasota Military Academy. In January of 2013 we sang at Federation's Israeli Festival at Robart's Arena to an overflow crowd of cheering supporters.
We have the distinction of being featured in a story segment on the PBS Gulf Coast Journal with Jack Perkins highlighting our annual multi-cultural program with Phillippi Shores Elementary School in Sarasota.
We have worked together with the famous Cantor Sol Zim at his Concert Weekend at Temple Beth Sholom and have sung under the batons of David Berman (The Humanaires) and Robert Lischetti (The Unitarian Universalist Choir) in a joint concert at Temple Sinai. For the past 7 years we have sung by invitation of the Diocese of Venice at its annual Yom Hashoah Service at Epiphany Cathedral.
To celebrate our Bar Mitzvah in February 2012, the Chorale presented an original cantata entitled "Esther's Story" skillfully created by two of our members. This medley of songs tells the musical journey of a young girl who immigrates to the United States from the Ukraine in the early 1900s. A second cantata is being prepared for performance in 2015.
In the spring of 2014, we were privileged to join other area singers under the baton of Matthew Lazar in Music Makes Community, and to participate in the Florida premier of Voices of the Holocaust, under the direction of Joseph Holt. Both inspiring performances took place on the stage of Van Wezel Performing Arts Center.
We are excited to report our most recent accomplishment: over 4200 "hits" for our song Erev Ba posted on You Tube! The piece is excerpted from our recording session at Holley Hall in 2013. CDs of the complete program of 8 songs are available from our singers and various temple gift shops.