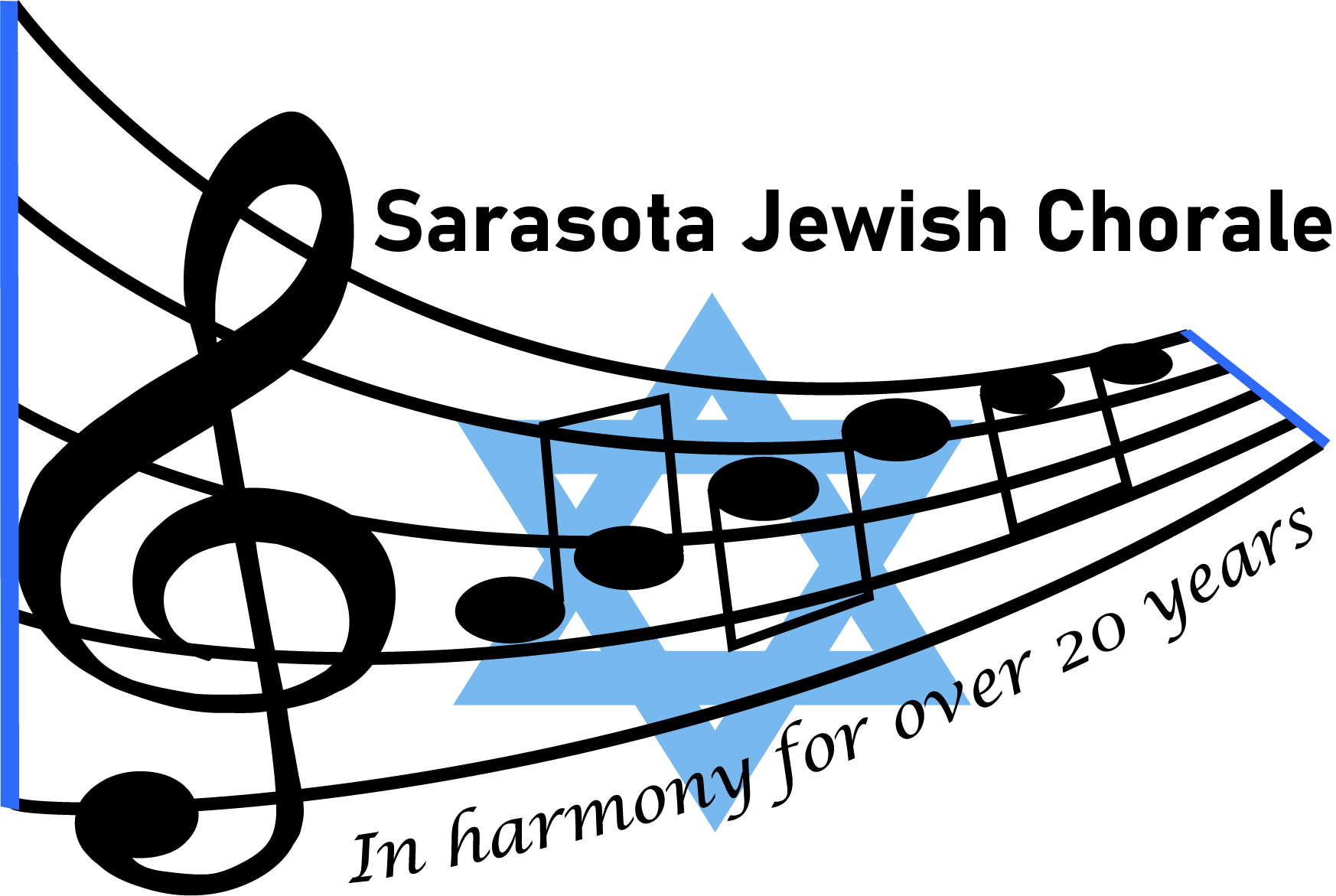 Our Mission and Story
The SARASOTA JEWISH CHORALE is a spirited ensemble of more than 30 volunteer singers who are dedicated to sharing their rich and diverse musical heritage with the greater Sarasota community, young and old.
The Chorale sings an engaging repertoire of Jewish music from the early Renaissance compositions of Salomone Rossi to the works of contemporary composers Debbie Friedman and Michael Isaacson. Our songs are diverse taking us on a journey around the world with old Chassidic melodies, modern Israeli themes, music of the Holocaust, rhythms of African Jewish tribes, Ladino folksongs, and much-loved Yiddish tunes. We are continually searching for new and interesting music to entertain and energize our audience.
We perform as ambassadors of Jewish culture throughout Sarasota and Manatee counties and adjacent communities, appearing at interfaith events, synagogues, churches, schools, retirement facilities, and local civic organizations. We have sung at Shabbat services, folk festivals, club lunches, fundraisers, at events for local synagogues, Epiphany Cathedral in Venice, and Jewish Federation of Sarasota-Manatee.
Members of The Chorale come from varied backgrounds and religions. We share a love of singing and an enthusiasm for imparting our passion to others.
Thinking about singing with us?
Join us at rehearsals on Thursday evenings from 7 to 9 PM. Contact our artistic director, Sharon Greene, (see contacts page) for requirements so you, too, can share the joy of singing our spirited and inspirational music. We welcome singers of all faiths and all voice parts. The ability to read music is preferred.
Would you like to engage us for a performance?
Please call our booking manager, Phyllis Lipshutz (941-924-6717) for information and dates for our upcoming season. Our rehearsals start in September and we perform from December through April.